ABOUT OUR LODGE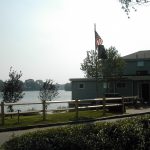 The Arlington Lodge Of Elks #1435 is located on the Shores of Spy Pond at 56 Pond Lane Arlington, Ma. The ELKS Organization a fraternal order with nearly a million members and a 149 year history. Lodge #1435 holds fundraisers throughout the year for our many charities that include
Read More About Us
Hall Rental
Do you have a special occasion or a meeting and need a great place to hold your function? Our Lodge provides a full-service banquet facility for your next event. The Arlington Elks Is A Desirable Location With A Picturesque View Of Historic Spy Pond.
More About Our Facilities
What is Elkdom

Elks Lodges bring so much more to their communities than just a building, golf course or pool. They are places where neighbors come together, families share meals, and children grow up. Elks invest in their communities through programs that help children grow up healthy and drug-free, by undertaking projects that address unmet need, and by honoring the service and sacrifice of our veterans.
Read More
Membership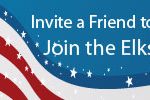 Are you interested in becoming a member of the ELKS? Contact our secretary at 781-646-7152. Are you a member and know someone interested in joining the ELKS? Invite them in to fill out an application and look around.
Read More
Looking for Volunteers

Our lodge could not survive without volunteers! If you would like to cook a dinner for a meeting night, help around the lodge or volunteer at one or two of our charity events. Contact the House Committee or the Exalted Ruler.
Monthly Happenings
Tuesday

5:15 pm The Wheel
7:30 Luck of the Draw

1st & 3rd Wednesday (July & August 3rd Wednesday Only)